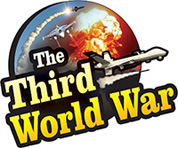 Washington: Russian Ambassador to the United States Anatoly Antonov, issued a stern warning that if the United States, who has withdrawn from the INF, deploys missiles in the European countries and near the Russian border, Russia will deploy missiles targeting entire Europe. The Russian Ambassador's threat followed Russian President Vladimir Putin's announcement of withdrawal from the INF. At this same time, senior US officials are reaching the United Kingdom to discuss the INF treaty.
Nearly a month ago, US President, Donald Trump announced withdrawal from the historic Intermediate-range Nuclear Forces (INF) Treaty with Russia. The United States justified this decision, blaming Russia of violating the provisions of the treaty by carrying on manufacture and testing on intercontinental ballistic missiles. Last month, dismissing the accusations made by the United States, Antonov had claimed that this treaty signed by the Presidents of both the countries, was for the security of the allies of the United States, in Europe.
Antonov had also warned that the United States has compromised the security of the European countries by withdrawing from the INF. Russia undertook manufacture of the 9M729 ballistic missiles and a few days ago and displayed these missiles, in front of the international media. But till then, Russia had not made any announcement regarding withdrawal from the INF. But on Monday, President Putin served a notice to the United States, announcing withdrawal from the INF. Along with this decision of President Putin, Ambassador Antonov has warned the United States.
Antonov warned that the control of nuclear weapons has been hampered, because of the scrapping of the INF treaty. The Russian Ambassador cautioned that if the United States, withdrawing from the INF, deploys missiles in Europe, Russia too, will deploy missiles with the appropriate range to target Europe.
Meanwhile, the European countries had already expressed concerns that European security has come under threat, because of the scrapping of INF.