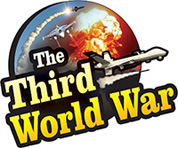 Jerusalem/Washington: Advanced missile defence system, THAAD, of the United States, has landed in Israel. The deployment of THAAD in Israel at a time, when Iran threatens to annihilate Israel, only goes to indicate that the conflict is approaching fast. 200 US soldiers also have arrived in Israel along with the system. Shortly, the United States is willing to supply THAAD to Saudi Arabia too. Therefore, the strategising of the United States, Israel and Saudi Arabia, against Iran, seems to have reached a decisive phase.
In accordance with the agreement signed between US President Donald Trump and Israeli Prime Minister Benjamin Netanyahu, in 2017, the 'Terminal High Altitude Area Defence' (THAAD) has been deployed in Israel.
The acting Secretary of Defence, Patrick Shanahan, is claimed to have made quick movements for earliest deployment of THAAD in Israel. Military Officials of both the countries said that THAAD capable of neutralising targets travelling at a very high altitude landed in Israel on Monday.
The United States and Israel have released photographs and videos of the concerned system. However, THAAD had arrived in Israel last week and is currently being deployed only at essential locations in Israel, claim the international media. The US Patriot air defence system is already deployed in Israel. But the United States is deploying THAAD for the first time in Israel. As per the received information, the system has nine launchers and eight missiles ready for a launch at any time.
Nevertheless, Iran threatens to decimate Israel and has increased its influence in neighbouring Syria. Iran has held two huge war exercises in the Persian Gulf and has threatened to take over the surrounding marine region. By deploying THAAD in Israel against the growing threats from Iran, the United States has given clear indications of a conflict with Iran. At the same time, the activities of the United States to safeguard its interests in the Persian Gulf also are gaining momentum.
Neglecting the opposition from the US Congress, President Trump has initiated the process to supply THAAD to Saudi Arabia and has accordingly instructed Lockheed Martin Corporation. One and a half years ago, President Trump had agreed to supply arms worth $110 billion to Saudi Arabia, during his visit to that country. Of which, an agreement worth $ 15 billion has been signed between the United States and Saudi for purchase of THAAD. As per analysts, the THAAD system will soon be supplied to Saudi.