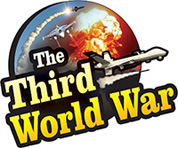 Moscow: Russia has held Israel responsible for the attack on the T-4 airbase of the Syrian army. Two F-15 Israeli fighter jets trespassed into Lebanon and carried out this attack, alleged the Russian army. Syria has endorsed the Russian claims.
Russia had previously blamed the United States for the attacks on the Syrian army bases. Russia had claimed that these attacks could have been carried out by the United States fighter jets. Earlier, the Russian army had alleged that the United States carried out the attacks on Monday, early morning to avenge the chemical attack on 'Douma' carried out by the Syrian army two days ago.
To substantiate its claim, Russia reminded all that 60 Tomahawk missile attacks were carried out at the Sharyat airbase, under the leadership of US President Donald Trump last year. Syria also had held the United States responsible for the Monday attacks. The Pentagon, the defence headquarters of the United States had dismissed the allegations. It also said that the United States was in no way connected to these attacks.
Following this, Russia accused Israel for these attacks within a few hours. The Israeli jets intruded into the Lebanese border and carried out these attacks, alleged Russia. Israel has not yet reacted to the allegations.