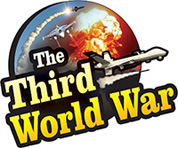 London: Russia has given a green light to Israel for its attacks on the locations of Iran and allied organizations in Syria. The Middle Eastern media have carried a report that this decision was taken during the meeting of the Russian and Israeli Defence Ministers. However, Russia and Israel have refused to comment over the subject.
Israeli Defence Minister Avigdor Lieberman visited Russia on Thursday and met with his Russian counterpart Sergei Shoigu. The meeting between Lieberman and Shoigu was arranged in view of the developments in Syria and the Iranian military activities. There was a prolonged discussion about the deployment of Iranian and its allied forces near the Israeli border. An Israeli newspaper has claimed that before the meeting of the Defence Ministers, there was a telephonic discussion between Prime Minister Benjamin Netanyahu and Russian President Vladimir Putin.
A London based Arabic daily has reported that the Israeli attacks on the Iranian locations in Syria have been given a green light by Russia in this meeting. However, it has demanded that Israel should refrain from attacking the locations of the Assad government during this action. The report in the daily says that Israel has accepted this demand.
Russia also demanded that Israel should give up its opposition to the Syrian regime. The daily claims that Israel, who received approval for attacking the Iranian and allied locations from Russia, has accepted this demand too. The Israeli Defence Minister Avigdor Lieberman has been claimed to have thanked his Russian counterpart for all the cooperation.
The other media in the Middle East have also carried reports of a secret agreement between Russia and Israel over attacks on the Iranian and allied locations in Syria. Nevertheless, neither Russia nor Israel has published any information about this. Meanwhile, Russia had made an appeal to Iran to withdraw its military from Syria. However, displeased Iran over the Russian stand, refused to withdraw from the country.