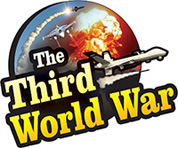 Canberra: The advanced fighter jet 'Sukhoi-30' crashed near Latakia in Syria after taking off from the Hmeymim airbase in north western Syria. The Russian defence ministry has informed that there was no attack on the jet and both the pilots have been killed in the crash. Russia has started strong preparations to retaliate against the attacks carried out by the United States with the help from the UK and France in Syria. in view of this, the crash of an advanced fighter jet like Sukhoi-30 is a setback for Russia.
The Sukhoi-30SM fighter jet took off from the Hmeymim airbase on Thursday morning. In some time, the Russian fighter jet crashed in the Jableh marine sector near Latakia. The pictures of the crash were published on social media as well as in other media. The Russian defence department confirmed the news with its statement.
'The preliminary investigations revealed that a bird entering the engine was the cause of the crash. The pilots tried to control the plane till the very end. But both the pilots were killed in the crash,' said the statement published by the Russian defence ministry. Sukhoi-30SM is the most advanced fighter jet operational in the Russian Airforce and this is the first reported crash of the fighter jet.
This is the third mishap of a Russian aircraft in Syria in the last three months. 39 people were killed in the Russian AN-26 transport aircraft crash at the Hmeymim airbase in the month of March. In February, a Russian fighter jet had crashed in the Idlib region in northern Syria. Russia had clarified that the reason for these crashes were technical snags.
Hmeymim airbase being the largest Russian airbase in Syria, Russian fighter jets, bombers, stealth jets, transport aircrafts and S-400 air defence system are deployed there.