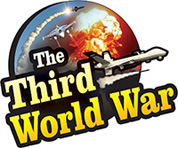 Vienna: The Rothschild group,secretly controlling the international banking and industry sector has put its 17,000 acres of land in Austria for sale. The Rothschild family has started liquidating its assets since the last few years. The news agencies around the world have taken a note of this and the decision taken by the Rothschild family regarding the land in Austria has also become a topic of media discussion.
The conspiracy theorists are making thrilling claims regarding the entire net worth of the Rothschild family and its influence over the world. As per the conspiracy theorists the family has colossal wealth and the family controls the world using this wealth through its agents. In 2017, a news report had claimed that the Rothschild family has a total wealth ofmore than USD 170 trillion. But it was revealed that the Rothschild family was liquidating its assets since the last few years.
The member of the Rothschild family from Austria, Bettina Burr revealed information regarding the sale of the property. According to that nearly 17,300 acres of forest land in Austria will be sold. This is the second part of the property of the Rothschild family, in Austria and the first part was sold in 2018. The first part of 13,000 acres was bought over by the Austrian Prinzhorn group, at a price of USD 105 million. The second part is believed to be worth USD 150 million or more.
Last year, Rothschild and Company, a part of the Rothschild group, took the decision of selling the business of trust services. Before that, the property at Safolk area in the United Kingdom was sold. No information is available as to why the family is liquidating its assets. But after the death of a close friend of the family and comparably rich and influential, David Rockefeller, the Rothschild family is claimed to have expedited the process of liquidating its assets.