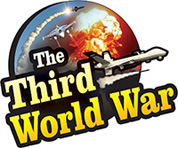 Vienna: 'Parallel societies, political Islam and tendencies towards radicalization have no place in our country,' were the strong words used by the Austrian Chancellor, Sebastian Kurz to announce the decision to close 7 mosques and expel 40 imams. This decision was taken based on the law passed in Austria, in 2015.
Austrian Chancellor Kurz informed about this new decision. 'In the month of April, the conflicts from the First World War were enacted by children in some of these places of worship, supported by Turkey. Even the photographs of these programs have been published. The decision to ban these mosques was taken after investigation into these incidents. The group of the Arab Religious Community, responsible for these places of worship also has been banned,' said Chancellor Kurz.
Interior Minister of the country, Herbert Kickl, announced that 40 imams have also been expelled along with the ban on the mosques. He clarified that the 'Residency Permits' issued to all these imams have been revoked. It has been revealed that these imams are part of an organisation called the Turkish Islamic Cultural Association.
In 2015, Austria had passed a law to prevent foreign funding to religious groups in the country. Many places of worship and priests are being investigated under this law. It is said that according to the information by the Interior Minister Kickl, there are about 260 imams being investigated. Three places of worship in the capital city of Vienna are amongst those that have been banned.
Against the background of the refugee influx in Europe in the past three years, parallel societies and extremism have become matters of dispute and the right-wing groups are consistently raising their voices against this. The major countries in Europe are enacting laws against these issues and only last week Denmark has passed a law banning the Burqa and Niqab. Denmark is the 12th country to pass such a law.