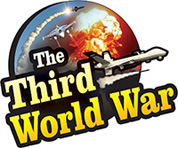 Washington: The US President has issued a stern warning to the European Union for continuing cooperation with Iran, disregarding the US sanctions against it. If the European countries switch to alternative currencies for transactions, it will have to face penalties and harsh economic actions, warns the United States. The nature of actions has not been clarified. But it is said that the United States will target the European Union through the medium of the next sanctions against Iran.
Since the last few days, the economic and trade cooperation between the European Union and Iran has come to a halt. Iran alleged that the European countries are withdrawing from cooperation with Iran, because of the pressure from the United States. The European Union announced a separate payment channel to continue the economic cooperation with Iran, bypassing the United States sanctions.
The Trump administration has objected to the cooperation being established by the European Union with Iran. The White House announced that the United States is closely watching all the activities and has accepted by the European Union, to continue to transact with Iran. If the European countries continue to deal with Iran, bypassing the US sanctions, despite warnings by the United States, a tough action will be taken against the European countries.
Maja Kocijancic, the spokesperson of the European Union for foreign policies, declared that an alternative payment channel will be activated to streamline the transactions with Iran.
Meanwhile, last year, US President Trump had imposed sanctions against Iran in three stages. The United States had indicated that despite these sanctions, if Iran continued with its nuclear program and missile manufacturing, harsher sanctions will be imposed against Iran.