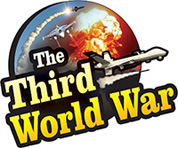 Tehran: Japanese Prime Minister Shinzo Abe reached Tehran with a proposal for talks with the United States. The Japanese Prime Minister appealed that Iran should negotiate with the United States, to diffuse the tension in the Persian Gulf. But the supreme religious leader Ayatollah Khamenei rejected the proposal, saying 'The US President is not worth holding talks with.'
After reaching Iran, Prime Minister Abe met President Rouhani and also met the supreme religious leader, Ayatollah Khamenei. During discussions with President Rouhani, the Japanese Prime Minister demanded that Iran should accept the US Proposal for talks, in order to establish peace in the Gulf. Prime Minister Abe warned 'If both the countries do not make efforts to diffuse the tension in the Persian Gulf, the Iran-US conflict can start even because of some accident.'
While speaking about this, Iranian President Rouhani said 'Iran will not declare war, but will retaliate against any attack.' Following this Japanese Prime Minister Abe met the supreme religious leader of Iran, Ayatollah Khamenei, on Thursday and presented the US proposal. The Japanese Prime Minister expressed confidence that a solution can be worked out if Iran talked to the United States. But Iranian supreme leader discarded the possibility of discussions with the United States, severely criticising the US President.
Khamenei said 'The US leadership is not even worthy of receiving a message from Iran. We will not react to the proposal of the United States.' The supreme religious leader of Iran, Khamenei is the last word, in Iran. Iranian government and military are under Khamenei's direct control. Therefore, Khamenei's reaction is considered to be the official Iranian position.
Meanwhile, at the time when the Japanese Prime Minister was on his Iran visit, the Houthi rebels from Yemen carried out rocket attacks on a Saudi civilian airport. 26 people were injured in this attack. Whereas, two oil tankers allegedly came under attack, near the Iranian coast.