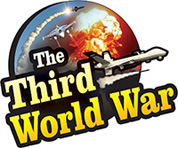 Vienna: Austrian Chancellor Sebastian Kurz accused that the Lisbon Agreement, signed by the European countries 12 years ago, has now become obsolete. Kurz claimed that significant changes are required to address factors like migrant crisis, Brexit, the mounting debt burden on the European countries and economic crisis. Currently, the interim Presidentship is with Austria, and hence the demand raised by Kurz draws attention.
'There have been a lot of changes in the Union since the signing of the Lisbon Agreement, in 2007. The Union is faced with issues like migrant crisis, Brexit, mounting debt burden on the European countries and environmental changes,' Kurz mentioned the challenges faced by the Union. In order to face such challenges in the future, reforms are mandatory, clarified the Austrian Chancellor.
Sebastian Kurz presented his demand for a new agreement saying, "Need for a new agreement with provisions to impose restrictions on countries increasing the debt burden, a law to impose fines against the countries allowing the illegal migrants to enter other countries and to act against those who violate the principles of democracy. While indicating that the new agreement will be made only after the approval of the member countries, he also emphasised that the European Parliament should be based solely in Brussels.
Against the background of the challenges mentioned by Kurz, various European countries, as well as senior leaders from Europe, have pointed out the need for reforms in the European Union. But it has been observed that there is a clear divide among the members on this issue. A few months ago, French President Emmanuel Macron tried to present a new outlook regarding the European Union, but he faced severe criticism from the members of the Union.
Against this background, it remains to be seen as to what reaction will this suggestion by Austrian Chancellor Kurz, generate from the European Union and the member countries.