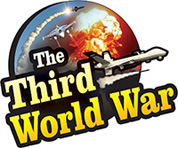 Washington/London: The report of a British survey company has made a shocking revelation that there is a remarkable increase in anti-Semitism in Europe. These were the findings of a survey conducted in seven European countries at the behest of the US-based CNN news channel. The Jewish people, as well as the researchers, have said that the findings were disturbing and terrifying. Reports of violent and destructive anti-Semitic acts in the United States and Europe were received a few weeks ago.
ComRes, a leading British research consultancy conducted the anti-Semitism survey in seven countries. These include the United Kingdom, France, Germany, Austria, Hungary, Poland and Sweden. More than 7,000 people Europeans were sampled in the poll where they were asked questions about Jews. The CNN's poll has brought to light some shocking revelations.
Nearly 34% of the Europeans surveyed said that they were unaware of the Jewish Holocaust during the Second World War. Whereas, 30% of the people who were aware of it said that today the Holocaust was being used to divert people's attention from the oppressive and atrocious incidents taking place.
At the same time, around 44% of Europeans accepted that anti-Semitism had become a big problem in Europe and while 40% expressed fears that the Jews could likely face ethnic violence in Europe. Moreover, 50% of the polled claimed that it was necessary to remember and spread information about the Holocaust during the Second World War, as it would help reduce and counter anti-Semitism.
The poll says that 30% of the Europeans surveyed, accused the Jews of using the Holocaust to achieve their objectives and to establish their positions in the society. Furthermore, 28% had said that the Jewish domination in the field of finance and trade was the reason for the rise in anti-Semitism.
The results of the survey serve as a reminder of the situation before the Second World War. Right before the Second World War as well, a similar hate campaign was initiated against the Jews, while the German Dictator Hitler massacred the Jews and justified it.
A few months ago, Israeli Prime Minister Benjamin Netanyahu had warned against a systematic conspiracy being planned against the Jews in the European countries. He said that anti-Semitism was being promoted and it was necessary to be cautious regarding the same.