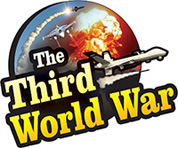 Kabul: Loya Jirga, or a grand assembly that represents most of the ethnic communities and groups in Afghanistan, had proposed a ceasefire to the Taliban. However, the Taliban has rejected the peace proposal. Taliban announced that it is not open to talks on a truce unless the US military completely withdraws from Afghanistan. Therefore, the possibility of a ceasefire in Afghanistan has been ruled out in the current situation, and the Taliban shows signs of possibly initiating series of offensive attacks any time soon.
A conference of the Loya Jirga assembly is underway in capital Kabul since the last few days and is considered to be the biggest conference of the assembly in Afghanistan. The meeting is attended by leaders of all the political parties, tribal leaders as also ethnic and religious leaders from Afghanistan. The decisions made in this meeting are to be accepted by all. Therefore, the Loya Jirga has a lot of political significance in Afghanistan. There were a total number of 3,200 people, a mix of leaders, tribal heads and even women, present in the meeting this year. Thus far, women were not allowed to attend the Loya Jirga meetings. Nevertheless, for the first time, even women participated in the conference.
Taliban also had been invited to the meeting. Although the Taliban turned its back on the meeting because of the differences with the Ghani government and the presence of women at the meeting. The chief of the Loya Jirga appealed to all the groups in Afghanistan for a ceasefire, during the meeting, which concluded on Friday. Additionally, the leaders of the assembly called to the United States, the Afghanistan government and the Taliban for a ceasefire given the auspicious Islamic festival, to be celebrated next week.
The Afghanistan government and the United States accepted the request made by the Loya Jirga leaders. The Ghani government even announced a release of 175 Taliban prisoners. As a result, a dialogue with the Taliban is expected. Zalmay Khalilzad, a special envoy, leading the US delegation for peace talks with the Taliban, also announced that the United States was willing for a ceasefire. 'The United States is prepared to establish peace, and end the 18-year long conflict', Khalilzad said.
Taliban nonetheless rejected the demand. The Taliban spokesman Zabiullah Mujahid warned, 'The United States should not even think for a second that Taliban would lay down its weapons for a ceasefire. Instead of having this misconception, the United States should leave Afghanistan. Otherwise, the United States, who is supporting the Afghanistan government, should be prepared to suffer, loss of life and property henceforth.' The Taliban spokesman added a retort saying that the United States should accept its defeat in Afghanistan.
Meanwhile, the Taliban office in Doha, the capital of Qatar, has claimed differently saying that the rift between the Taliban and the United States was reducing. The spokesman of the Doha office noted that there are some proposals under consideration regarding the matter.