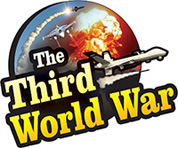 Moscow: Crown Prince, Mohammad Bin Salman to lead the alliance of Saudi Arabia, Israel against Iran. The US has extended full support to Saudi and Israel as claimed by Lawrence Davidson, a retired history professor at the West Chester University. Davidson has warned of Saudi Arabia and Israel to jointly conduct military operations against Iran.
In a telephonic interview given to Radio Sputnik, a Russian radio channel, Davidson highlighted the emerging dynamics of Saudi Arabia. Davidson claims that the present King of Saudi Arabia is overlooking the historic rift with Israel, and no longer considers Israel to be their enemy. However, it considers Iran to be more dangerous and an enemy, even though Saudi Arabia has historically supported other Arab powers in their struggles against Israel. This is the changed geopolitical stand adopted by Saudi and hence, in its interest to ally with Israel.
The emerging alliance of Saudi Arabia and Israel against Iran is completely backed by the US. Davidson claimed that until Trump administration is in power, US will continue to support this alliance. Davidson also claimed that Israel may provide Saudi Arabia with nuclear weapons to stand against Iran., Davidson has referred a statement of an Israeli official to substantiate his claim.
Ami Dor-on, an Israeli official suggested that Israel may take the initiative to develop Saudi Arabia's efforts to acquire nuclear weapons given the growing Saudi-Israel relations. While assessing the turn of events over last few months, it seems that Davidson's claims are turning out to be true., Saudi had always backed the Palestine on Israel– Palestine the issue. However, in the recent agitation from the Palestine on the Israeli border, Prince Salman has opted to remain non- critical of Israel.
Senior Saudi officials have reported that Saudi is currently focused on protecting interest of their own citizens than of Palestine. Whereas, on the other hand, Israel is openly trying to build relations with Saudi and other Arab countries. Israeli Prime Minister, Benjamin Netanyahu has announced of receiving support from Arab countries.
In his recent visit to France, Israeli Prime Minister, Benjamin Netanyahu announced an emergence of the establishment of the Israel- Saudi partnership .