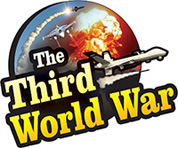 Washington: The security agencies have warned that the security of the US Navy, known for its might at the international level, is under severe threat. A few days ago, there was a shocking revelation that the officers of admiral rank, in the US Navy, were targeted with cyber attacks. Against this background, the US Navy has issued this warning. Meanwhile, the chief of the US Cyber Command, General Paul Nakasone has warned that the threat of advanced cyber attacks from Russia, China and North Korea shortly, has increased. At the same time, General Nakasone asserted that the US Cyber Command is ready to counter any such attacks.
The incidence of cyberattacks on the US administration, military establishments and private companies, has increased. A few days ago, a report for internal security, published by the US Navy, released information regarding these cyber attacks. A few weeks ago, senior officials of the US Navy were targeted with cyber attacks. Before any instructions were received from the US defence headquarters Pentagon, the concerned information was already stolen. Twenty-two admirals of the US navy were targeted in the attack.
Chief of the Operations Command of the US Navy, John Richardson revealed this information, two days ago. Admiral Richardson avoided naming the country from which the attacks originated. But he said that the threat of cyberattacks on the US Navy has become more serious. The US Navy has taken a serious note of the matter and has started maintaining confidentiality regarding the appointment of the officials of admiral ranks and deployment of warships. At the same time, the US Navy is preparing to retaliate against these cyberattacks.
US Cyber Command Chief, General Nakasone also expressed concerns over the cyber attacks against the US Navy officials. General Nakasone reminded that currently, Russia, China, North Korea and Iran are the biggest threats to the US cybersecurity. There have been cyber attacks originating from these countries, even in the past. But the Cyber Command chief warned that the future attacks would be more sensitive and dreadful. It was exposed last month, that the Iranian hackers are using more advanced technology for cyber attacks. Given the trade war between the United States and China, there is a possibility of cyber attacks originating from China.
But as per General Nakasone, the US defence forces are increasing their level of preparedness against these probable attacks. General Nakasone claimed while briefing the Armed Services Committee that the provision for the Cybersecurity has been increased by 10% in the US defence budget and this will help in tackling the cyber attacks.