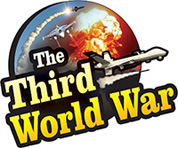 Washington: The United States, the United Kingdom and France are engaged in intense talks with China who is defending Masood Azhar at the US Security Council. The United States, France and the United Kingdom have warned that they would consider other options if China continues to shield Masood Azhar, despite the talks. China, cornered in this matter, has expressed willingness to talk. India has warned China that although it is willing to be patient in this matter, India will never compromise on the issue of terrorism.
44 CRPF soldiers were killed in the attack carried out by Jaish chief Moulana Masood Azhar, in Pulwama. Following the attack, India pursued the issue of the Pakistani aid to these terrorist organisations, at the international level. This move received massive support and France prepared to present a proposal for action against Masood in the US Security Council. The United States, the United Kingdom supported the move. All the 15 members of the UN Security Council, except China, endorsed the proposal, for action against Masood Azhar. However, China blocked the action on Azhar putting a technical hold on the proposal.
India said that the Chinese reaction was a let-down and said that India was disappointed whereas, the United States, the United Kingdom and France reprimanded China on the subject and the hopes of action against Azhar are still alive as all these three countries are in discussion with China. The United States, the United Kingdom and France have expressed a hope that there will be a positive outcome from these discussions. However, these countries have warned that if China persists with its stance despite the talks, other options will have to be explored.
Although it has not been made clear, what the other options are, one of them could be asking China to explain its stand, in detail, in the US Security Council. The officials of these countries are warning China to avoid such a situation. China seems to have taken a moderate stand saying that it was ready for talks over the subject. However, this time, China is aware that it has displeased India, taking Azhar's side, which is why China is using soft language and indicating that it may change its stance.
India has increased the political pressure on China saying that it is willing to be patient in the matter, but there can be no compromise over the issue of terrorism. China had appealed India to exercise restraint following the Pulwama terror attack and the subsequent Indian Strike at Balakot. Against this background, India made China realise that it is showing restraint. However, if China does not respond to India's stance, China cannot expect any cooperation from India, India is indicating China in different ways.