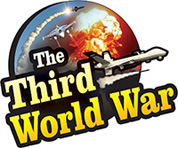 Amman/Ankara/Tehran: All the Palestinian groups have come together against the 'Deal of the century' announced by President Trump. There was no Palestinian leader with President Trump when he announced the deal. Therefore, the Gulf media claimed that President Trump brought all the Palestinian groups together with his announcement. At the same time, the countries Turkey and Iran have severely criticised the US proposal and have made vitriolic criticism that the United States has sided Israel as expected.
The Palestine leaders had rejected the proposal by President Trump even before its announcement. All the Palestine groups attended the meeting called by President Mahmood Abbas, in-charge of administration in West Bank, regarding the matter. Along with the main groups Fatah and Hamas, other smaller groups were also present for the meeting. All the details of the meeting have not been disclosed. But as informed by the media, it was unanimously decided to reject the US proposal.
Turkish President Erdogan accused that the new proposal makes the Israeli occupation of Palestine official. This proposal can never be accepted, as Jerusalem is a holy place for Muslims and a compromise is not possible in this respect. Whereas, Iran showered criticism on the US President saying that the proposal is favourable to Israel. Jordan warned that the division of Palestine land would be very dangerous.
Qatar demanded that the land with Palestine should be equivalent to the area held by Palestine before the 1967 war. Qatar clarified that it would oppose any plan which makes Palestinians refugees in their own land. Qatar also demanded that there should be talks between Israel and Palestine. Egypt has appealed that Palestine should study the US proposal in detail and then make a decision. Saudi Arabia also demanded talks between Israel and Palestine. UAE has said that this issue cannot be resolved without discussions and therefore, both Israel and Palestine should agree to talk to each other.
France has given a guarded reaction on the US proposal. France said that it would react only after due deliberations. At the same time, France also claimed that this problem could be resolved only with the duel-nation concept. The United Kingdom has welcomed the US Proposal saying that this is a positive development. India has expressed a desire that the Israel-Palestine issue should be resolved through discussions.