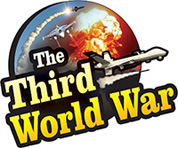 Beijing/Wuhan: – Australian researchers have claimed to have succeeded in independently developing the virus responsible for the Wuhan virus epidemic. Information concerning this will be given to the United Nations and it has been indicated that the vaccine for Wuhan virus can be developed in the next two months. The virus epidemic, which started in the city of Wuhan in China at the end of last year, has spread to 17 countries. Even United Arab Emirates in the Gulf has reported a patient infected with the Wuhan virus.
In the last few days, it is apparent that the noose of the Wuhan virus epidemic is rapidly tightening around the world. The number of people dying because of the outbreak reached 132 on Wednesday, and the number of infected patients has crossed 6,000. Since every country is finding a new patient every day, there are indications that a Global Health Emergency will soon be declared. Before this, Global Health Emergency had been declared during the Ebola virus epidemic in Africa.
Patients infected with the Wuhan virus have been found in Hongkong, Japan, South Korea, Taiwan, Australia, Vietnam, Cambodia, Singapore, Malaysia, Thailand, Sri Lanka, France, Germany, the United States, Canada and UAE other than China. The local agencies in India and the United Kingdom have informed that suspected patients are being investigated for Wuhan infection. Sources have indicated that in view of the increasing number of patients falling prey to the Wuhan virus in more and more countries, an emergency meeting will be convened by the World Health Organisation.
Meanwhile, China has built an independent medical facility in the city of Wuhan to accommodate 1,000 patients. China informed that the facility was created within a short time, bringing all the necessary medical equipment to an empty building in the city. It is said that soon, patients infected by the Wuhan virus from other hospitals will be shifted to the new facility. It is being claimed that currently, there are 5,900 Wuhan virus patients in more than 10 Chinese cities.
Meanwhile, in Germany, incidents of infection spreading from one person to another have been reported. This is said to be the first instance of the infection spreading from one person to another.