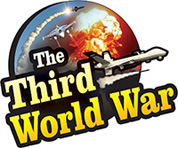 Beijing/Taipei: China issued a stern warning to Taiwan saying that the Taiwanese intelligence agencies should stop targeting Chinese students. Taiwan has immediately retorted to China, alleging it of implicating Taiwanese agencies on the basis of fake information. This new dispute between China and Taiwan will further escalate the tension between the two countries.
The tension between China and Taiwan has steadily intensified over the last year. The law passed by the United States regarding Taiwan, the cultural centre opened by the United States in Taiwan, talks for military cooperation, the Taiwanese President's visit to the United States, have all resulted in the Chinese government getting aggressive against Taiwan. At the same time, the rules imposed by China on the international passenger airlines to Taiwan as well as the pressures that it exerts on other countries to sever their political relations with Taiwan, have created severe discontent in Taiwan about China.
Against the same background, China has accused the Taiwanese intelligence agencies of pressurising Chinese students studying in Taiwan for espionage. China has alleged that the objective of these efforts is to carry out saboteur activities and intrusion in China. The Chinese media has even broadcasted a program on this issue, which informs about the ways in which the Taiwanese agencies pressurise Chinese students.
Taiwan government has dismissed all these allegations and has replied that the Chinese government is making these accusations based on the fake information. At the same time, such actions can result in widening of the rift between the two countries, claimed Taiwan.