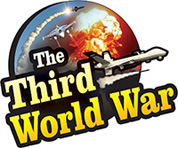 Moscow: Russian President Vladimir Putin has announced that 'Russia has developed a unique missile. Russia will not initiate a war against any country using this missile. But in the time to come, Russia will create a situation that no other country in the world will even dare to think of starting a war with Russia.' President Putin clarified during an interview with a Russian news agency that the Russian defence preparedness has reached a new height.
Vladimir Putin has completed 20 years as the President of Russia. Against this background, the Russian government news agency organised a big interview of the Russian President, which will be released in 20 parts. The Russian agency claimed that President Putin had discussed different issues in each of the episodes of the interview. These include matters like reshuffles in the government, demonstrations in capital Moscow, Ukraine, advanced technology and weapons development.
The first part of the interview was recently published, and in this, President Putin underlined that the defence preparedness of the country is increasing rapidly. At the same time, President Putin announced that Russia had developed a missile system never seen by the world. Putin said that despite this, the Russian policy is defensive, and Russia does not want to declare war against any country.
President Putin clarified that Russia would continue to manufacture the unique missiles and other weapon systems so that no country should think of starting a war against Russia in the times to come. President Putin referred to the hypersonic missile developed by Russia. Putin said that this missile is capable of more than 27 Mach speed.
Over the last 20 years, the Russian modernisation of weaponry has gone from 6% to 70%. President Putin said in the interview that this is a reason for pride for Russia. President Putin avoided talking further about the new missile. Meanwhile, Putin accused the United States of trying to warn Russia, drawing attention to the modernisation of its air defence systems.