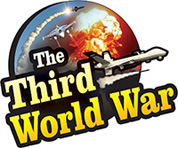 Rome: "NATO is responsible for the civil war in Libya. Libya is heading towards destruction only because of NATO. There is a fresh challenge faced by Libya due to the war between the Libyan government and the rebels. A large number of terrorists from Syria are infiltrating into Libya," warned Russian President Vladimir Putin. He also said that if the conflict in Libya is to be ended, the European countries must initiate a dialogue between the warring groups.
Two days ago, a minimum of 80 people had been killed, in an airstrike carried out by the rebels under orders from Khalifa Haftar, on an immigrant camp. The attack has received furious reactions from around the world. During his Italian visit, Russian President Putin expressed concerns over the violence in Libya. However, Putin accused NATO of being responsible for the situation in Libya. For this purpose, the Russian President reminded of the attacks, carried out by NATO on the Gaddafi regime in 2011.
Putin showered forthright criticism saying, "Libya was destroyed only after the NATO action. The European fighter jets launched airstrikes in Libya. Therefore, various conflicting armed groups have been created, leading to anarchy in the country." The Russian President also warned that the crisis in the country would intensify if a solution to the conflict is not found soon. Putin said that terrorists and armed groups from Idlib in Syria have been entering Libya, which raises concerns about the Libyan security.
The Russian President suggested that the European allies should initiate dialogue with all the warring factions in Libya and try to establish order in the country. Russia, even in the past, has blamed the United States, European and Middle East countries of being responsible for the instability in Libya whereas, the European countries and media have been accusing Russia to be the reason for the civil war in Libya who supports the Haftar rebellion in Libya. It had been reported that rebel leader General Khalifa Haftar had visited Russia and had met many senior leaders before the civil war started.
Meanwhile, the Libyan government and the rebels are not ready for negotiations. Both the groups have been carrying out fierce attacks against each other, wherein the Libyan population suffers the most. In this scenario, the warning issued by the Russian President that the terrorists and armed groups from Syria, infiltrating Libya, only adds to the instability in the country and the concerns of the European countries. Thousands of immigrants have been dashing against the European borders, every day, through Libya. The analysts have warned that terrorists might end up entering the European countries under the disguise of immigrants.