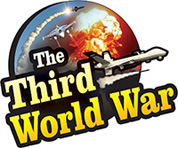 London: New counter-terrorism law that could sentence British citizens joining foreign terror hotspots, for ten years in prison has come into force on Friday. Under the new law introduced due to the efforts of UK Home Secretary, Sajid Javid, offences such as supporting terrorist organizations, viewing terrorism-related videos or its propaganda videos and alike on the internet and disseminating terror-related information, will be punishable with rigorous imprisonment.
A few months ago, 19-year old, Shamima Begum, who had joined the terrorist outfit, ISIS and fled to Syria, had urged to return to the UK, citing her pregnancy. UK Home Secretary, Sajid Javid, however, had adopted a tough stance denying her entry in the UK by terming her a terrorist. While preventing her return to the UK, Sajid Javid, using his power as Home Secretary, stripped her of UK citizenship too.
While deciding so, he had hinted to establish a new law against terrorists, who had travelled abroad to participate in terror activities and had been willing to return the UK. After the spate of attacks in the UK in 2017, repeated demands to rewrite the laws against terrorism were being made, including the significant issue of British nationals engaged in terrorist activities. The Shamima Begum case brought the topic to the forefront and at the same time pressure was also exerted to amend the law on an immediate basis.
It is against this background that 'The Counter Terrorism and Border Security Act 2019' was prepared and brought into effect on Friday. "As we saw in the deadly attacks in London and Manchester in 2017, the threat from terrorism continues to evolve and so must our response, which is why these vital new measures have been introduced," said Home Secretary, Sajid Javid, in support of the new law.
"These new laws give the police the powers they need to disrupt terrorist plots earlier and ensure that those who seek to do us harm face just punishment," UK Home Secretary clarified the role of the new law. 'The Counter Terrorism and Border Security Act 2019' also gives border guards the power to stop and search individuals without suspicion on the grounds of tackling hostile state activity.
Reportedly, more than 900 British nationals said to have travelled to the Middle East to join ISIS, of which, more than 350 are suspected of having returned to the UK whereas more terrorists are said to enter the UK. More than 100 children of the teenage girls who fled the UK to take part in ISIS in Syria may try to return the country, claimed the Soufan Centre, a counter-terrorism research organization.