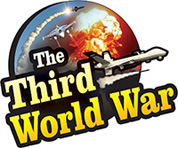 London: Pakistan is a haven for terrorists, and once again, funding from all over the world was found to be provided to the terrorist organisations in the country. An estimated 80 million pounds (Approximately ₹725 crore), were used for Al Qaeda chief Osama Bin Laden, who was hiding in Pakistan and the other AL Qaeda locations. A leading British daily created a sensation by stating that the said information was there in the confidential documents of the British intelligence service.
An investigative journalist in the British daily published the news report. The report claims a 'Gang' of people of Pakistani and Afghan origin were behind the tax fraud which aided the terrorists. The daily said that the gang was operational in the thickly populated areas of Buckinghamshire, Birmingham, North West England and Scotland. Also, the areas house training centres and terrorist bases of the gangs claimed the British daily.
The gang committed the fraud through sources such as government websites, credit cards and the like which were used by the British Taxpayers. For the past 20 years, the gang was regularly stealing the money from online transactions and transferring the collected funds to the Al Qaeda network in Pakistan and Afghanistan. Nearly 80 million British pounds of the British taxpayers were used for funding the activities of Al Qaeda around the world through the gang's fraud. The funds were used for Al Qaeda chief Laden, hiding in Pakistan and the 7/7 terror attack on London.
The British Intelligence and security agencies have arrested most of the members of the Gang and have saved the British taxpayers' money from being illegally syphoned to Pakistan and Afghanistan for terrorist activities. However, the names of the arrested extremists have not been revealed. The British intelligence agency stated that the names were not disclosed for security reasons, under instructions from the court.
Previously, the terrorists of Pakistani origin were revealed to be involved in the terror attack on the United Kingdom. Moreover, information that thousands of British children are shockingly enrolled every year in Pakistani Madrasas for extremist training had surfaced.