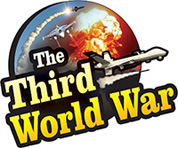 London: A UK Tribunal has ruled that the officials of the UK secret intelligence agency MI-5 are legally authorised to abduct, kill or commit any other violent crimes. Four human rights organisations had filed a petition regarding this. British Prime Minister Boris Johnson had indicated awarding additional rights to security and intelligence agencies. It is against this background that the verdict becomes more significant.
British intelligence system has two agencies, namely Mi-5 and MI-6 and Mi-5 is responsible for internal security. MI-6 operating in the foreign countries has official permission for violent acts under 'Section 7, of the Intelligence Services Act 1994'. This provision is known as the 'James Bond Clause'. A legal question had been raised over similar rights for the MI-5 agents.
The groups connected to the IRA, carrying out violent activities in the Northern Island, which is a part of the United Kingdom, had filed a petition on this issue. The petition was heard in front of 'The Investigatory Powers Tribunal'. At this time, 'The Investigatory Powers Tribunal; rejected the petition filed by the IRA-linked groups and human rights organisations, with the 3-2 vote.
While rejecting the petition, the chief of the Tribunal Lord Justice Singh observed that the withdrawal of the powers of the intelligence agencies would make it difficult for them to function. At this time, the judge also referred to the terror attacks in London and Manchester in 2017. At the same time, he also clarified that the agency is not completely immune to prosecution.
The British home department welcomed the decision of the Tribunal and said that the agents of Mi-5, their operations and rights are a part of the function to safeguard the national security.