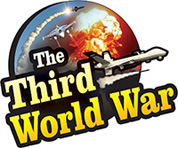 Moscow: The NATO military movements have increased in the Baltic countries and Black Sea along with Poland. Russian Defence Chief General Valeri Gerasimov criticised that these war exercises in this region are nothing but a preparation for a war. As the fundamental stand of the NATO is anti-Russia, the war exercises become suspicious, said General Gerasimov during a meet.
The Russian defence chief pointed to the NATO war exercises being conducted over the last few months, while speaking at a meeting of the foreign military officials. At the same time, General Gerasimov said that the missile defence systems being deployed by the United States, in the European countries, also is a cause for concern for Russia.
The Russian defence chief accused 'The United States is continuing with its deployment of the missile defence systems in the European countries. Whereas, the US and NATO activities have increased significantly in Poland, Baltic countries and the Black Sea region. Although this is a war exercise, it is clear that NATO is preparing for a war against Russia.'
The war exercises 'SIIL 2018' which started in Estonia near the Russian border, in May last year, will continue till May next year. 20,000 NATO soldiers are participating in the exercises whereas, the biggest war exercises since the cold war days, will start in the next few weeks, under the leadership of the United States. There will be 29,000 soldiers from the United States, participating in the exercises. There will also be 9,000 soldiers from 10 countries, joining these US soldiers.
In the last 25 years, this is the largest US military deployment in Europe. Although the exercises are to be held in May, the US military deployments will start in February. Large numbers of Abram tanks and military vehicles will also be deployed. Against this background, the Russian defence chief has made the accusation that this is a preparation for a war, criticising the war exercises.