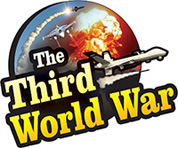 London/Seoul: British naval chief Admiral Tony Radakin has announced that 'The Iranian threat to marine freight movement through the Persian Gulf is still looming. To counter this threat, the United Kingdom will join the United States in its naval campaign in the concerned marine region whereas, a Korean news agency has published a report stating that South Korea too will be sending its destroyer to the Persian Gulf for patrolling.
During an interview with a British news channel, Admiral Radakin reminded of the action taken by Iran on a British oil tanker in July. The Iranian patrol ships had hijacked the British oil tanker 'Stena Impero'. Iran released this oil tanker after nearly two and a half months.
During this time, the United Kingdom deployed two warships, HMS Montrose and HMS Defender, in the Persian Gulf. The British warships had joined the warships of the European Union, patrolling under French leadership.
Admiral Radakin, while talking to a news channel, said that the Iranian threat to this marine region has been increasing since the last few weeks. The British naval chief expressed a possibility of action against the British cargo ships or oil tankers passing through this sector.
Admiral Radakin clarified that the United Kingdom would be joining the US naval campaign against Iran for this reason. Admiral Radakin justified the decision to join the US naval campaign by saying 'The United Kingdom does not agree with the US President Donald Trump's stand regarding Iran. But one has become aggressive to retaliate against an aggressive country like Iran.'
After the United Kingdom, South Korea too has decided to join the US naval campaign in the Persian Gulf. As per the information given by the Korean news agency at the beginning of the new year, a Korean destroyer would leave for the Persian Gulf. It has been revealed that this destroyer will be deployed in the Strait of Hormuz. It has also been said that ROKS Kang Gamchan, the destroyer currently deployed in the Gulf of Aden, would be sent to the Persian Gulf.