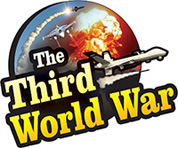 Brussels: Secretary-General of NATO, Jens Stoltenberg, asserted that it is only NATO who can assure security to Europe, at a time when Russia is increasing its military strength and preparedness. Germany too, endorsing Stoltenberg's view, clarified that NATO could not be kept away from the security interests of Europe. A few days ago, French President Emmanuel Macron had fired a salvo of criticism at NATO. These apparently are the replies given by NATO and Germany to the French President's statements.
Secretary-General of NATO Jens Stoltenberg underlined the NATO position 'Only NATO can give a complete guarantee for European security. All the members of NATO have consented to this. NATO forces have contributed to stopping the conflicts and establishing peace.' At this time, he also mentioned the increasing Russian military might.
Stoltenberg clarified 'Russia is consistently increasing its military might. Russian behaviour will destabilise other countries. NATO will play its role perfectly in that situation and a clear assurance to this effect has been given to the Baltic nations.' He also indicated that there would be discussions regarding Russia, in the NATO meeting scheduled to be held in London in the next month.
Germany has supported the stand taken by Stoltenberg. German Foreign Minister Heiko Maas clarified 'We can say the NATO is alive. At the same time, NATO cannot be kept away from European security interests. NATO is necessary for future security concerns and it also needs to develop.'
At the beginning of this month, French President Emmanuel Macron had said during an interview, that NATO has become a 'Brain Dead' organisation. Even last year, Macron had tried to lessen the importance of NATO while presenting his stand on the European Military. His statements had created a sensation in European countries. Replying to that, Germany had warned that strong and sovereign Europe would be a part of a powerful NATO and this cannot be used as an alternative for NATO.
Earlier, at the beginning of this year, former NATO chief Anders Rasmussen had said while speaking at a program that the European countries need to stand firmly behind a powerful NATO and not behind the paper tiger called the 'European Army'. He had suggested that the European countries should strengthen their security, standing firmly with NATO.
NATO has completed 70 years and discussions have started regarding the challenges faced by NATO. At the same time, France and Germany have started preparations to build a 'European Military'. At such a time, NATO raising the issue of 'European Security Guarantee' becomes important.