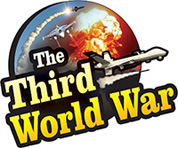 Geneva: Tedros Ghebreyesus, the Chief of the World Health Organisation (WHO), expressed concerns that 'Currently, the news of the Coronavirus, spreading around the globe, is in the limelight and we can see dangerously increasing numbers of deaths around the world. These are the signs that the epidemic is turning into a pandemic.' The virus which originated from the Wuhan city in China has spread to European countries of Italy, Spain and France, along with Iran in the middle east, and the situation in these countries also seems to be getting out of hand. Against this background, the concern expressed by the WHO Chief becomes a warning bell for the world.
An Iranian lawmaker claimed that 50 people have died because of the epidemic in Iran. Although Iran has dismissed these claims, Iran had to accept that the number of deaths in the country has gone over 15. Afghanistan and Pakistan have closed their borders with Iran to prevent the virus from spreading to their countries, and the United Arab Emirates has closed airline services to and from Iran. Iraq has already decided to close its border with Iran.
Coronavirus has invaded South Korea, a Chinese neighbour, and 893 patients have been reported in the country and eight people have died. As a precautionary measure, Gulf countries and European countries along with Israel, have imposed an entry ban on South Korean passengers. South Korean President Moon Je-In has said that the condition in the country is dreadful. There has been a shocking revelation that thousands of tourists have been infected with Coronavirus in a resort on a Spanish island. All these have been isolated, and it is being ensured that they do not come in contact with anyone else.
Coronavirus infection has been found in Italy, and therefore, football matches in this country will be played in closed stadiums. Meanwhile, the intensity of the protests in Hongkong has reduced fearing Coronavirus. Although the protestors have accepted this, they emphasised that their opposition to China remains the same. The number of Coronavirus patients in China has reached 77,658, and 2663 have died.
Every day there is a significant addition to these numbers, which highlights the miserable failure on the part of China, to contain the epidemic. Against this background, the WHO chief has said that all the countries will have to make efforts to contain this epidemic and has appealed to all the countries to participate in the campaign.