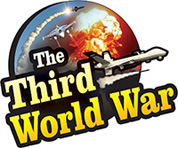 Tehran: The Iranian economy has plunged into a crisis, and the country has been hit with peak inflation due to stringent sanctions imposed by the US in the last year. The Iranian citizens are complaining about food prices that have shot up by 50% to 100%. Moreover, the government, too, has tremendously failed to bring the price rise under control, and the Iran wholesale market is beginning to face a shortage of food.
It has been a year since the US imposed sanctions on Iran. Moreover, Iran dismissed the proposal the US President, Donald Trump offered in exchange for withdrawing the sanctions. However, the Iranian civilians are complaining about the resultant effects visible on Iran's economy and inflation in the country. Furthermore, the International Monetary Fund (IMF) has warned that the sanctions have caused Iran's currency Rial to devaluate. By the end of the year, the Iranian economy may crash by 6%, claims the IMF.
The crash is affecting the Iranian market. Moreover, the prices of the essential food items in Iran have skyrocketed enormously. It is being claimed that even the person who earns about $220 per month, which is about 12 lakh Rials is believed to find it challenging to support their household. The analysts have claimed that the consistent rise of the food prices will severely oppress the citizens.
About three months ago, the civilians had to spend 70 lakh Rials to purchase a week's worth of grocery. Currently, the same expenditure has shot up to 1.5 crores worth of Rials, as per the locals. On Friday, one US dollar was equivalent to 42,000 Irani Rials. Moreover, in the black market, one US dollar is said to be equal to 1,54,000 Rials. It is, therefore, affecting Iran's banking sector.
Also, US President Trump declared to bring Iran's oil export to nil, as the country did not wish to negotiate on their nuclear program. The sanctions imposed for over a year have declined Iran's oil export by 250 thousand barrels per day to 500 thousand barrels per day. Apart from China and another handful of countries, most of the states have ceased oil purchase from Iran. Despite this, Iran does not wish to change its stance. However, the civilians are outraged that even though President Hassan Rouhani has no plans to overcome the crisis, his government has been showing constant aggressiveness. Iran's civilians, students, traders and workers have taken to the streets and are protesting against the inflation and the Rouhani government. There is tremendous resentment against the Rouhani government in most of the Iranian cities.
Meanwhile, People's Mujahedin of Iran (PMOI) leader Maryam Rajavi, was deported from Iran and sought refuge in France. Rajavi claimed that she had an alternative to Iran's Khamenei-Rouhani regime. Nevertheless, she had stated that it would require the support of the US.