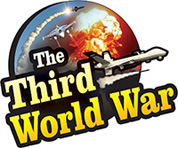 Benghazi: Khalifa Haftar, chief of an armed forces group in Libya, has threatened to start Jihad against Italy. Italy is trying to set up its colony in Libya, which is why he has issued this threat to the country, said Khalifa Haftar during an interview with a television channel. Haftar is known as an aggressive leader with an ambition to control the Libyan military, its central bank and the country's oil reserves. Till date, he has had little success with it but, there have been claims that his efforts continue.
The new Italian government has initiated an aggressive action against the migrants after assuming power. The government has announced its decision to ban all ships bringing migrants, from entering Italian ports. This decision has made it difficult for the migrants to move further into Europe and recently a British agency had claimed that the number of refugees waiting in Libya had crossed 700,000. There is an anti-Italy sprit developing in Libya, and the indications are that Khalifa Haftar, the leader of the Jawaazi gang, is capitalising on it.
'The fascist power in Italy is trying to create its colony in Libya. Nevertheless, Italy should not forget that Omar Mukhtar's children love Jihad even today,' warned Khalifa Haftar. Libyan Leader Omar Mukhtar had challenged the Italian efforts to acquire a certain Libyan land for its colony. Haftar referred to the fact that Omar Mukhtar had brought the then Italian leaders to their knees using guerrilla warfare.
Meanwhile, the current Libyan regime has claimed that despite the claims made by Khalifa Haftar, the situation in the country is not what he claims it to be. Allegations are rife that Khalifa Haftar is trying to get political mileage by blurting out Jihad threats. Haftar's ambition is to acquire control of the Libyan military, its central bank and the country's oil reserves, and establish his government in Libya. He was allegedly taking help from other countries to achieve his objective. However, Haftar has said that these allegations are baseless.