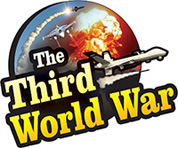 Rome: The Italian Minister for Interior Security, who had imposed an entry ban on the migrants has now initiated efforts to unite the like-minded nationalist parties of Europe. Matteo Salvini, leader of the League, the right-wing party in Italy, had warned that the 2019 elections in Europe will be a referendum on 'Open borders' against 'Europe that protects its citizens'.
In 2017 after US President Donald Trump assumed power, a special meeting of the far-right groups was held in the month of January in the city of Koblenz, Germany. After that, Marine Le Pen, leader of the National Front had organised a meeting of the groups which were active in the European Parliament under the banner, 'Europe of Nations and Freedom', two months ago. Following that, Salvini, the leader of the League party in Italy also has now presented the concept of forming an alliance of all the far-right nationalist parties of Europe.
'We want to replicate the success that we achieved in Italy this year, in Europe next year. We had united the entire nation in Italy for this victory. Now its time to unite the entire European continent. We are thinking of bringing together the sovereign movements from various countries, which strive to protect their country's borders and its citizens. The union of these groups can be done under the banner, the 'League of Leagues of Europe', were the words used by Italian Minister for Interior Security, Matteo Salvini to indicate that efforts to unite the right-wing parties of Europe have begun.
Salvini who has proposed to bring the right-wing parties of Europe together, has asserted that the aggressive stance on the migrant issue will continue. He issued a stern warning in his post on the social media saying that the voluntary organisations working for the release of the migrants in foreign countries are illegal and that the migrants they save will not get an entry into Italy.
Interior Minister Salvini posted the picture of the ship used for migrants using the hashtag that roughly meant, '#CloseThePorts' or 'we are closing the ports'. The message given under it read, "Halt the mafia of human trafficking."