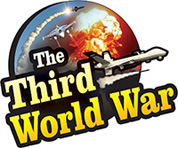 Tripoli: General Haftar's forces have warned that 'Turkey has invaded Syria to attack the Kurds, and would also attack us. To save the Sarraj government in Libya, Turkey would send thousands of terrorists into Libya. In that case, the future of Libya is bleak.' Also, the United Arab Emirates (UAE) had previously criticised Turkey for its growing interference in the Libyan war.
Ahmed Al-Mesmari, the spokesman of the Haftar-led Libyan National Army (LNA), expressed concerns over the war in Syria. The Turkish interference in the Syrian civil war is an attack on the sovereignty of the country, Mesmari said. Furthermore, the spokesman accused Turkey saying that it was preparing to reactivate the ISIS terrorists, currently in Kurdish custody under the disguise of the attacks on the Kurds.
Mesmari alleged that after releasing the ISIS terrorists in Syria, Turkey would send them to Libya. To substantiate the claims, Mesmari exposed the links between Turkey and the ISIS terrorists. Mesmari stated that 'The ISIS sleeper cells are currently under Turkish control. Taking advantage of the current security gap in Libya, Turkey will bring all the ISIS sleeper cells into Libya.'
Haftar's spokesman added that if Turkey succeeds in sending the ISIS sleeper cells into Libya, it would be catastrophic for the nation's future. However, the Sarraj government has rebuffed the rebel claims. The Haftar rebels and UAE have levelled accusations in the past against Turkey of assisting the Sarraj government and the extremist groups. What's more, reports of Turkey deploying drones and laser systems in Libya to safeguard the Sarraj government had also surfaced.
The Fayez al-Sarraj government in Libya and General Haftar's LNA forces are fighting to wrest control over the prominent cities in Libya such as capital Tripoli, Misrata and Zuwara for the last few days. The Libyan government has claimed that the rebels were suffering significant losses in the conflict. Two days ago, the Libyan government claimed to have shot down a Russian-made Sukhoi fighter jet of General Haftar's forces.
Meanwhile, a French newspaper reported that the Russian mercenaries deployed in Libya received a significant jolt. The report said that Kuznetsov, the senior commander of the mercenaries that belong to the Russian Wagner company, was seriously injured.