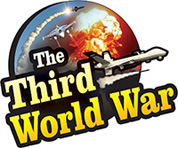 Paris/Sofia: The French President, who until now, spoke for the refugees entering into Europe like German Chancellor, Angela Merkel, has made a big change in his stance. French President, Emmanuel Macron demanded for strict measures against the migrants forcing entry into Europe. It is remarkable that President Macron who had supported the 'Open Door' policy so far, has adopted such a stance. Concurrently, a plot of a terrorist attack in France has been foiled and an Egyptian refugee has been arrested in connection with it.
A special summit was held in Bulgaria recently to discuss the inclusion of the Balkans into the EU. The EU member nations adopted an aggressive stance over the expansion of the bloc at the summit. Nations like France and Spain blocked the proposal for the expansion of EU by stating various reasons. At this time, French President, Macron delivered a hard line speech over the migrant issue.
President Macron demanded that EU required to first take strict measures in order to put a stop to migrants before the inclusion of new member nations into the bloc. Macron reprimanded the EU leadership supporting the expansion of the bloc saying, "These last 15 years have shown a way that weakens Europe by thinking of enlarging it". The EU needs to cautiously look upon the inclusion of new member countries, warned Macron.
French President's speech projects a massive change in his stance. Last year during the French elections, Macron had strongly supported Merkel's 'Open Door' policy for migrants. Like Germany, he had then adopted the stance to provide asylum to them. However, in the past few months, a change in Macron's stance is beginning to appear after assuming office.
The French government is facing a severe backlash over the issue of rising refugee influx right from the capital city, Paris to various other cities in the country. A few months ago, seven prominent French mayors had taken an aggressive stance by demanding a state of 'social emergency' be declared over the issue of refugee infiltration and their rising influx. The mounting pressure has forced the Macron government to introduce a new bill in their constitution.
Subsequently, Macron's speech at the EU-Western Balkans summit directly demanding strict measures against migrants, is attracting attention to itself. While a scenario of rising discontent against migrants is visible in all prominent nations of Europe, political parties taking aggressive stance against them in countries like Italy, Austria have come into power. These events hint towards an increasingly explosive environment in Europe in the near future.
Meanwhile, a terrorist plot of attack in France was thwarted and an Egyptian migrant named Mohamed M was detained in the matter. It has been revealed, the migrant is a 20-year-old who infiltrated France illegally and has close ties with hardliners. French agencies have disclosed that in a raid on his house, they found explosive powder and tutorials on making a bomb on his computer.