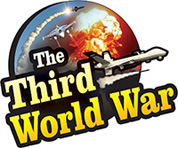 Jerusalem: The Israeli military has claimed to have shot down a Syrian Military drone hovering in the Golan Heights region under Israeli control. Tension was created in the Golan Heights region because of the drone intrusion and hence, it had to be shot down.
As per the information given by the Israeli military, a drone intruded till about 10 kilometres into the Israeli territory near the Golan Heights border. The drone which entered Israel crossing the Jordanian valley, hovered in that region for about sixteen minutes. Before initiating the military action, it was confirmed that the drone was not Russian. After receiving this confirmation, it was shot down with a patriot missile. The drone disintegrated into the Galilee Sea.
Russian drones have hovered in the past over the Israeli border areas. Israel had expressed displeasure over this, and had warned that action will be taken against any aircraft of any country entering the Israeli border. The Israeli Prime Minister is currently on his Russia visit. In view of this, the Israeli action was initiated only after receiving confirmation that the drone was not Russian.
Meanwhile, Israel has deployed the Patriot and Iron Dome air defence systems near the Golan Heights Border in view of the increased military movements along the Syrian border.