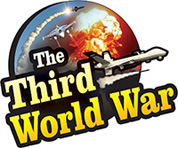 Tel Aviv: Israeli Defence Minister Avigdor Lieberman rejected the Russian demand saying 'Israel will never accept Russian objections to the Israeli right to carry out attacks in Syria and therefore the Israeli attacks in Syria will continue.' At the same time, Israel has accused that the Russian S-300 system deployed in Russia is guarding the chemical weapons arsenal of the Assad government in Syria.
The Israeli fighter jets have not carried out any air raids since the crash of the Russian aircraft last month. Israel has still not denied the possibility of an air raid. Israel may act anytime. Israeli Prime Minister Benjamin Netanyahu, Defence Minister Avigdor Lieberman and other military officials had issued warnings to that effect.
In the meantime, two days ago, Israel military has published satellite photographs. Along with the photographs Israel claimed that there are four S-300 systems deployed in Syria and they are being manned only by Russian soldiers. The photographs show the Russian S-300 system deployed at Masyaf in the northeastern part of Syria.
Israel had destroyed the Syrian chemical weapons depot in the same Masyaf region, a few months ago. After the Israeli attacks, Syria has rebuilt the Masyaf, and the Russian S-300 system is deployed there near the chemical weapons depot. Referring to this Israel has accused that Russia is guarding the Syrian Chemical weapons arsenal.
It is being said that Israel has issued a warning to Russia publishing the photographs of the Syrian arms depots and the Russian S-300 system deployed at Masyaf. Therefore, aware that Israel will soon resume that air attacks, two days ago Russia presented a proposal to Israel. Russia had demanded that Israel should intimate Russia before carrying out any air raids. Russia made this demand by its cooperation with Israel regarding the actions in Syria.
Israel intimates Russia a few mins before initiating an attack on Syria. Israel had intimated Russia a few minutes before the last month attacks too. There is an agreement between Israel and Russia regarding this. Reminding of that, Russia asked for a renewal of the term for a further period. But Israeli Defence Minister Avigdor Lieberman dismissed the Russian demand.
Defence Minister Lieberman dismissed the Russian demand in clear words 'We will not accept any limitation on the freedom of Israel to act in Syria. When it's a question of Israeli security, there will not be any compromise.' At the same time, Lieberman asserted that the Israeli attacks on Syria would not stop, they will continue in the future too.
Last month, on 17th September, A Russian surveillance aircraft was destroyed in the Syrian military action at Latakia. 15 Russian soldiers got killed in the accident. Russia thereafter, deployed S-300 systems in Syria, blaming the crash on Israel. The Israeli leaders are repeatedly asserting that the Russian S-300 system also will not be a deterrent for the Israeli attacks.