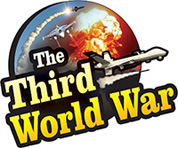 Damascus/Jerusalem: The Israeli fighter jets launched massive missile attacks in the area near Damascus, the Syrian capital, on Friday. It is claimed that the Hezbollah and Iranian locations were targeted in these attacks. At the same time, the Syrian news agency claimed that the Israeli missiles were successfully intercepted by the Syrian air defence system. This is the second Israeli missile attack on Syrian capital of Damascus in just 15 days.
The Israeli fighter jets initiated the attacks on the area near the Damascus airport, at around 11.30 pm on Friday. Two locations near the airport were targeted near the airport. A Syrian voluntary organisation informed that these warehouse like spaces handled by the Hezbollah and the Iranian military. the Israeli sources also confirmed that the objective of the attacks was to target the Iranian and Hezbollah locations.
But the Syrian news agency has refuted any claims of damages in the attack. Instead it is claimed that the Syrian air defence system got activated as soon as the Israeli missile attacks started and the system rendered the Israeli attacks futile. There is no solid confirmation of this claim made by the Syria news agency. The claims of the Syrian air defence system neutralising the Israeli attacks have been made even in the past.
This new Israeli missile attack gains significance against the background of the reports about US military withdrawal. Israel has once again shown that there will be no effect of the US military withdrawal, on the Israeli action in Syria. Israeli Prime Minister Benjamin Netanyahu has already clarified that the US military withdrawal will prove to be no deterrent for the Israeli action.
Israeli Prime Minister Netanyahu had issued a warning at the end of last year 'Israel had already declared the red line regarding Syria. Israel is still firm on the red line for Syria as well as the other neighbouring countries and if any one crossed the red line, they will face the same retaliatory action like the attacks in Syria.