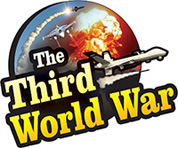 Tel Aviv: The Israeli defence ministry announced 'The development of the laser system to destroy missiles, drones and fighter jets is complete. The attack launched by this laser system is quiet and invisible and this is a technological revolution in military technology.' A senior Israel military official claimed that Israel would put its military might on display, along with this laser system, in the current year. Meanwhile, the announcement of this laser system by Israel, becomes significant, at a time, when the movements of Iran affiliated Hezbollah, Hamas and other groups have increased on the Israeli border.
As per the Israeli defence ministry, the system will be tested, soon. After satisfying certain criteria, this system will be ready for deployment, in the next few months. This system was developed jointly, by Development of Weapons and Technological Infrastructure administration – Maf'at, of the Israel defence ministry, another Israeli company Rafael Advanced Defence system and the US company Elbit Systems.
The system is based on electric lasers; the cost per laser attack will be less than $3.50. Whereas, the cost of one attack by the most successful Israeli air defence system, Iron Dome, is $49,000. The Israeli military claimed that therefore, the new system is economical and the stock of lasers in the system in not limited. The Israeli military also claimed that the laser emitted by this system in invisible, but refused to elaborate on the subject.
Maf'at Chief Brigadier General Yaniv Rotem said 'We are entering an era of new-age energy warfare in the ground, air and marine sectors. At such a time, the development of the new laser system by Israel becomes revolutionary.'
Currently, the system has been developed for static installation, at the military bases and mobile installation on the military vehicles. But Brigadier General Yaniv Rotem clarified that soon the defence ministry would initiate efforts to use this system for airstrikes, mounting it on the fighter jets. Despite the laser system deployment, the air defence systems like Iron Dome, David's Sling and Arrow-3 will continue to remain operational. The Israeli defence ministry claimed that the concerned laser system would augment the Israeli air defence.
Brigadier General Yaniv Rotem also said 'The Israeli defence ministry, with its investment into the research and development sector, has got Israel included in the leading countries of the world, having laser systems. Israel will put on display, such as advanced technology and the Israeli defence might, in the current year.'
Meanwhile, only last month, Israel had declared successful testing of the Light Blade laser system. This system was developed to target the kite-balloon and drone attacks, originating from the Gaza Strip. Soon the system will be deployed at the Gaza and Lebanon borders. In this scenario, the new, more penetrative laser system could send panic waves in the enemy countries.