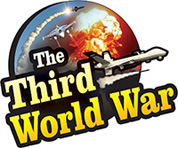 Tel Aviv/Tehran: Israeli defence ministry announced successful testing of a missile, capable of carrying a nuclear warhead. However, Israel has avoided detailed information on the test. Iranian Foreign Minister Jawad Zarif alleged that the Israeli missile test was aimed at Iran.
This test was conducted at the Palmachim military base at Tel Aviv. The test was conducted as per a predefined schedule wherein the Israel defence ministry claimed that the missile fulfilled all the test criteria. However, the Israel defence ministry did not disclose the type of missile that was tested. The Israel media predicted that an Arrow – 3 or a Jericho – 3 missile, with a range of 2,000 kilometres, was tested.
The Iranian foreign Minister Jawad Zarif expressed concerns while alleging that the missile was aimed at Iran. Jawad Zarif further alleged that despite this, the western countries have not registered any complaint against the Israeli missile test.
Further, Zarif alleged, 'The western countries criticising the Iranian nuclear program are not willing utter a single word against the Israeli missile test. The United States, the United Kingdom, France and Germany are never willing to complain against Israel, the only nuclear country in West Asia. It makes no difference to these countries even if Israel tests a missile capable of delivering a nuclear payload.'
Meanwhile, the tension in the Middle East is increasing by the day. Iran has warned that it has deployed thousands of missiles to launch attacks on the US military bases in the Gulf, Israel and Saudi Arabia. Some of these missiles are in Iraq and they are aimed at Israel and Saudi. A senior Iranian official gave this information.
In this situation, recently a report had been published regarding the Israel Prime Minister discussing the Iranian threat with US President Trump. Thereafter, Israeli Prime Minister had a dialogue with Russian President Vladimir Putin, apprising him of the Iranian missile deployment and the tension in the Gulf. Against this background, conducting this test, Israel seems to have issued a stern warning to Iran. Earlier the concerned test, the Iranian weapons depot near the Syria-Iraq border were hit by airstrikes. It is not clear, who carried out these attacks. Syrian media held Israel responsible for the attacks.
The test conducted by Israel in such a condition, has made the situation in the region, more explosive.