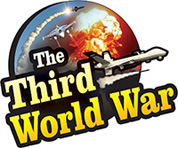 Jerusalem: 'Israel is taking a reasonable and responsible stance so that the conflict does not spark in the Gaza Strip. But Hamas is pushing Israel to an extent, where there would be no choice but to go at war with them. If that happens, this time the Gaza war will be even more agonising and would prolong more than the one, which happened in 2014. Unfortunately, the Gaza civilians will have to heavily pay for this mistake of the Hamas leaders', warned the Israeli Defence Minister, Avigdor Lieberman.
Hamas has continued its terror attacks at the Israeli border from the Gaza Strip with rockets as well as balloon and Kite bombs, despite Israel's warning. Israeli defence minister, Avigdor Lieberman, who had gone to the site of the attacks that took place on Thursday at the Sderot city, sternly warned the Hamas leaders. He threatened those leaders, reminding them of the attacks that Israel had launched 4 years ago and warned them of carrying out even more powerful attacks than those this time.
He also strongly lashed out at the opposition, while expressing his support towards Israel's action on the attackers, who carried out kite bomb and balloon attacks from the Gaza Strip. "We see in the newspapers that you don't go to war over kites and fires. However, are the attacks that scorched the acres of agricultural lands at the Israeli border and cause damage worth tens of millions and puts the security of its citizens at risk be justified?", questioned Lieberman.
'The Hamas leaders have failed to cease the attacks happening at the Gaza Strip, despite our warnings. Instead, they're inciting their supporters to carry out more of such attacks and dragging Israel into this war', said Lieberman.
Meanwhile, Lieberman has threatened the Hamas that Israel is prepared for a war, and this time, it would be way more destructive and prolonged than the one in 2014. Previously, Lieberman had said that Israel was not even thinking of attacking the Gaza Strip. However, if Hamas continues with its attacks, it will be only responsible for the consequences here after.