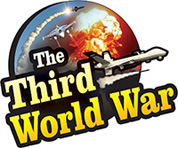 Washington: 'The path has been cleared for the appointment of Gina Haspel, who was chosen by US President, Trump, as the CIA chief. The proposal for Gina Haspel's appointment has been cleared by the US Congress and the decision regarding this is expected to be announced soon. Some people had tried to overrule this appointment by accusing that the methods used by Gina Haspel to torture the terrorists were inhuman.
President Trump took the decision to appoint John Bolton as the US National Security Advisor. At the same time, the Chief of CIA, Mike Pompeo was appointed as the Secretary for Foreign affairs. Along with this, President Trump decided to appoint Gina Haspel, the deputy chief of CIA as the Chief of CIA. All these decisions were controversial. President Trump created a stir in the world by appointing such ardent nationalists and aggressive people on such important posts.
Amongst these, Gina Haspel's appointment was particularly the most controversial one, as she had been accused of taking very harsh stands and of using extreme methods to extract information from terrorists, during her tenure. Her opponents were questioning as to how such an aggressive officer could be allowed to head the CIA. The Haspel supporters are justifying her appointment saying that at such a time as now, when the United States is countering dangerous terrorist organisations, a dedicated, duty-bound officer like Haspel is in fact, the best option as the Head of CIA.
Finally, the US Congress committee has cleared the appointment of Gina Haspel with a vote of 10 in favour and 5 against. This has almost confirmed her appointment and the decision is expected to be announced soon. The Haspel appointment has unsettled the countries supporting the terrorists as the counter terrorism activities of the CIA are bound to become more intense in the near future. Therefore, all those in the United States who have been demanding sterner counter-terrorist actions, have welcomed Haspel's appointment as the CIA chief.