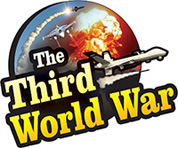 Tehran/Berlin: Iranian foreign ministry has warned, 'The decision is in the hands of the European countries; whether to abide by the 2015 nuclear deal or to violate it. If the European countries support the US sanctions against Iran, then they should be prepared for the consequences.' At the same time, Iran has said that the doors are always open for talks with the western countries.
Last week, Iran once again increased the intensity of Uranium enrichment, in violation of the nuclear deal. The United States and Israel claimed that with this step, Iran had moved one step closer to the nuclear bomb. At the same time, Israel appealed to the European countries to support the sanctions imposed by the United States against Iran. Whereas, the United Kingdom, France and Germany criticised the violations of the deal by Iran. It was being said that the path for sanctions against Iran was cleared because of this criticism.
Iran expressed annoyance on the stand taken by the European countries. Foreign ministry spokesman, Abbas Mousavi, said that the doors for negotiations with the western countries regarding the nuclear deal are open. Mousavi also stated that Iran was willing to slow down the pace of its nuclear program. Mousavi demanded that, before that, the European countries should oppose the stand of the United States and fulfil the nuclear deal signed in 2015.
If this is acceptable to the European countries, Iran will gladly respect the nuclear deal. Iran warned that otherwise, the European countries taking an anti-Iran stand should be prepared for the consequences. Iran had warned the European countries even in the past.
German Foreign Minister, Heiko Maas, has held the United States responsible for the tension with Iran. At the same time, Foreign Minister Maas lashed out at the United States saying that it is creating a storm in the Middle East, conspiring to overthrow the Iranian government. He claims that this storm will even hit Europe, and Germany does not wish to weather it.