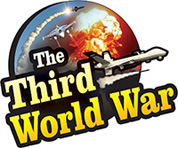 Tokyo/Beijing: – Mitsubishi, a leading multinational company in Japan and the world, suffered a major cyberattack. Mitsubishi Electric, one of the Mitsubishi group companies, was targeted in the attack and it is suspected that the Chinese hackers have perpetrated this attack. Only last month, Japan had participated in the NATO cyber exercises, to counter Chinese cyber activities.
Mitsubishi Electric is known as the leading company, in Japan, in electronics and defence sectors. The company manufactures electronic products required in the defence and cyber sectors. As per information, there was a major cyberattack on this company. It is claimed that the hackers stole the information regarding the company's transactions with the government and the other private companies.
Japan government has taken serious cognisance of the attack and Yoshihide Suga, the chief secretary of Japan, clarified that the Japanese government is assisting the company in the matter of the attack. In the preliminary statement, it has been said that the sensitive information of the company has not been lost or even tampered. Sources suspect the hand of a Chinese hacker group, in the cyberattack.
China is known as the leader in cyber hacking. The United States and European countries are claiming that China has surpassed even Russia, in the field of cyberattacks. In the last year, Chinese hackers have launched cyberattacks on the United States, European countries, India and the South-East Asian countries. The United States and European countries had appealed to Japan, to assist NATO to counter the cyberattacks originating from China.
It was suspected that China had a hand in the cyberattacks launched against companies in the energy and other sensitive sectors, in the United States, in the last year. The report published by the cybersecurity company 'Proofpoint' mentioned the name of a Chinese hacker group 'APT 10'. The company also claimed that this hacker group is working for the Chinese intelligence agency, Ministry of State Security.
In 2018, incidents of cyber attacks on medium-sized companies in Japan also had taken place. Chinese and North Korean hand was suspected in these cyber attacks.