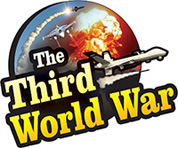 Beirut/Dubai: The leading US daily, 'The Wall Street Journal', argued that Iranian missiles used in the Saudi oil attacks, would pose a severe challenge to the United States and Saudi security in the times to come. Also, the United States had made strategic deployments of air defence systems and additional ground forces, given the rising Iranian military might in the last few years, the daily said. Furthermore, the newspaper highlighted the defence strategies adopted by the Iranian leaders.
Iranian Supreme Leader Ayatollah Khamenei had ordered the Iranian Revolutionary Guards (IRGC), to develop super-advanced weaponry for national security. In a conference, Khamenei underscored that the Revolutionary Guards, who played a pivotal role in Iran's security, had significant influence even beyond its borders. Khamenei claimed that the Revolutionary Guards had only benefitted, because of the opposition from the United States. The US analysts and media are taking a serious note of the orders issued by Khamenei to the IRGC.
The Wall Street Journal has warned the United States and Saudi, after taking cognisance of the statements made by Khamenei, who holds utmost political clout in the nation. The United States had attacked Iran in 1988, during the Iran-Iraq war. However, there is a vast difference between the old Iran and its current state. Over the last few years, Iran has acquired thousands of missiles which are capable of a range that reaches up to the Mediterranean Sea and Israel. A few of these can even dodge the Saudi Arabian missile defence systems, the US newspaper claimed, quoting US military officials.
The Iranian defence has more than 20 million troops in the special forces, reserves and paramilitary forces. The newspaper pointed out that along with the defence preparedness, Iran had majorly increased its influence in the Middle Eastern countries, over the last few years. They include the Iranian and pro-Iranian armed military groups such as Hezbollah, Houthi and others in Yemen, Iraq, Syria and Lebanon. Therefore, the US army bases in the Middle Eastern countries were also under threat of Iranian attacks, the daily stated.
To substantiate their claims, the newspaper reminded, of the attacks on the Saudi oil installations and the subsequent threats issued by the Iranian leaders. The United States and Saudi have accused Iran of being responsible for the attacks on the Saudi oil facilities. Also, both the countries had indicated attacking Iran. Nevertheless, the daily asserted that attacking Iran, which has its proxies and missile deployments in other Middle Eastern nations, won't be an easy task.