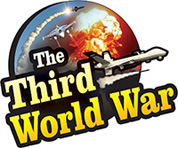 Sana: In an attack carried out by the Al Qaeda terrorists on the Yemenis military base in the Abyan province, 20 soldiers were killed. It appears the rebels and terrorists are targeting the Yemenis military fighting for the Hadi government in Yemen. A few hours ago, 31 people were killed in a Houthi rebel attack on the Yemen military parade.
As per the government and the military sources in Yemen, the Houthi rebels and the Al Qaeda terrorists attacked the Yemenis military within a span of only a few hours. The Al Qaeda terrorists launched an attack in the Abyan province in southern Yemen. The terrorists arrived in large numbers, surrounded the base of the Yemenis military and launched attacks. The military informed that many of the Yemenis soldiers were trapped and hence killed in the attack.
The Yemenis military fought the terrorists for a long time. After killing 20 soldiers, the Al Qaeda terrorists decamped with the arms stock and other essentials from the base. Right after, The soldiers that were trained by the United Arab Emirates (UAE) have been deployed at the base. Furthermore, the pro-Saudi groups carried out airstrikes on the Al Qaeda locations.
The attack demonstrates that the Al Qaeda influence is rising in southern Yemen once again. At the same time, Al Qaeda and ISIS are said to be carrying out joint attacks in Yemen. The civil war sparked by the Houthi rebels has created instability, which is proving beneficial to the Al Qaeda and ISIS.
The Houthi rebels launched an attack on the critical Aden port, only hours before the Abyan attack. The insurgents attacked with suicide bombers, missiles and rockets, while the Yemenis soldiers were conducting the parade. Concerns are being raised over the Yemenis security, given the two significant attacks on the Yemenis military that killed 51 soldiers.
Meanwhile, Iran supports the conflict triggered by the Houthi rebels against the Hadi government, which is supported by the Arab countries. Saudi and the United States have accused the Houthi rebels that carry out attacks on the Saudi locations, of receiving financial and military assistance from Iran. Moreover, the insurgents are carrying out attacks on the Saudi military bases, and they claimed to have gained control over 15 Saudi military bases.