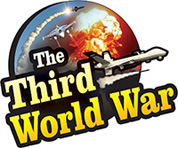 Jerusalem: Israeli Prime Minister Benjamin Netanyahu claimed that Iran has carried out experiments to make a nuclear weapon, in the secret nuclear project at Abadeh. Iran destroyed the nuclear project to wipe out the evidence, after realising that the information of the experiment had reached Israel. Now, only international pressure can stop Iran from dissuading Iran from making nuclear weapons. Prime Minister Netanyahu appealed to the European nations, releasing the photographs of this Iranian nuclear project to the international media.
Last year, Netanyahu had exposed to the media, important Iranian documents, CDs, instruments and other equipment related to the nuclear projects,stored in a warehouse at Turkazabad, in Iran. The Israeli Prime Minister had claimed that Iran is secretly carrying on, with its nuclear program. The United States had supported the Israeli allegations. Even on Monday, Prime Minister Netanyahu, for the first time, published satellite photographs, while giving information about the secret Iranian nuclear project.
Netanyahu said that these Iranian nuclear projects are located in the Abadeh region, close to Natanz and Isfahan in Iran. At this time, Netanyahu released two photographs taken in June and July, while informing about the changes in the Iranian nuclear projects. The Israeli Prime Minister accused 'The project was in its place before the nuclear bomb manufacturing experiment, in June. But after completion of the experiment, Iran attempted to wipe out the evidence by destroying the project.'
Netanyahu claimed that the international atomic energy commission found traces of Uranium at the site. Netanyahu said that even the international atomic energy commission has accepted that Iran has activated super-advanced centrifuges for Uranium enrichment. But Iranian Foreign Minister Jawad Zarif dismissed the allegation. The Iranian Foreign Minister made a counter-allegation that Israel already sitting on a stock of nuclear weapons, is making false allegations against Iran. Zarif accused that Israel wants to start a war with Iran and Prime Minister Netanyahu along with his 'B team' is hatching a plot.
Meanwhile, only last week, Iran announced the activation of super-advanced centrifuges for making enriched Uranium required for nuclear weapons. The US and Israeli officials accused Iran of violating the nuclear deal, signed in 2015 and taking steps to make enriched Uranium, necessary for nuclear weapons. The new accusations of the Israeli Prime Minister add to these. While the United States and Israel are making serious allegations against Iran about the Iranian nuclear program, Iran is warning the European countries that the time is running out to save the Iran nuclear deal. At the same time, Iran has demonstrated aggression, saying that all the preparations to scrap the nuclear deal are complete. But the Israeli leaders are trying to caution the international community asserting that Israel will never allow Iran to be a nuclear country.