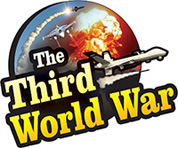 Jerusalem: The Israeli intelligence agency, 'Mossad' had succeeded in getting important confidential information about the Iranian nuclear program. Officers of the Israeli intelligence claimed that Iran was infuriated by this and sent two drones into Israel, in the month of February, in retaliation to this action. A few days ago, Israeli Prime Minister, Benjamin Netanyahu had exposed the secret Iranian nuclear program in a press conference.
There are severe reactions about this exposure by Israel at the international level. The Israeli media has given a lot of coverage to this exposure and has published reports describing, how the Mossad succeeded in acquiring the archives of the Iranian nuclear program. The officers of Mossad acquired the files and CDs from Shorabab, near the Iranian capital of Tehran.
Iran also became aware of the Mossad action at the end of January. Iran decided to attack Israel with armed drones in retaliation. The drones shot down in north Israel was a part of the same action, said officers of the Israeli intelligence.
The officers of the Israeli intelligence have asserted that the new information acquired about the Iranian nuclear program is unprecedented.
In a press conference on Tuesday, Israeli Prime Minister, Netanyahu had presented confidential documents about the ambitious and confidential Iranian nuclear project, 'Amod'. Netanyahu produced these documents saying that under the banner of 'Design Produce and test five warheads', Iran had made preparations to produce each nuclear bomb with 10 kilotons of TNT. Iran had called the Israeli Prime Minister a liar of the first order, while reacting to this.