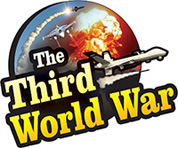 Abu Dhabi: Saudi Energy Minister, Prince Abdulaziz Bin Salman announced 'Saudi Arabia can start Uranium enrichment to generate fuel for the nuclear program to be implemented in association with the United States. This Saudi program is for peace, but Saudi wants to attain the objective of manufacture and enrichment of Uranium'. Saudi leaders had warned that if Iran acquires nuclear weapons Saudi too will acquire nuclear weapons. This Saudi announcement becomes significant against this background.
At the beginning of this year, Saudi had signed a nuclear cooperation agreement with the United States. As per this agreement a US company will be assisting Saudi, to build a nuclear project. Saudi had maintained silence over the nuclear program. A few weeks ago, it was exposed that the work to build the nuclear project was going on at a rapid pace, in Saudi. The United States and Saudi had refused to give any public reaction over the matter. But Prince Abdulaziz Bin Salman, who took over as the Saudi Energy Minister, only a few hours ago, clarified the Saudi policy in this matter.
Prince Abdulaziz Bin Salman informed at the Abu Dhabi meeting 'Saudi wants to attain the Uranium enrichment capacity for its peaceful nuclear project. Saudi is taking cautious steps in the matter and attempt will be made to carry out Uranium enrichment in two of the nuclear projects.' The Saudi Energy Minister said that along with the generation of fuel for the nuclear projects and enrichment of Uranium, Saudi also is making efforts to develop the other necessary things in the Nuclear cycle.
Prince Abdulaziz Bin Salman informed that Saudi would soon be floating tenders for the fulfilment of the necessary facilities required for Uranium enrichment, in both the nuclear plants. The Saudi media are claiming that the tenders may be responded to even by the Chinese, Russian and French companies, along with the US companies. President Trump has announced special aid to Saudi, to build its nuclear projects. But the US Senate is bitterly opposed to the proposal.
Prince Abdulaziz is the son of Saudi King Salman and elder brother of Saudi Crown Prince Mohammed Bin Salman. Last year, Crown Prince Mohammed Bin Salman had criticised the nuclear deal between Iran and the western countries. Crown Prince Mohammed had announced 'If Iran succeeds in making a nuclear weapon, Saudi also will make them.' In this scenario, the seriousness of the statements of Prince Abdulaziz, who has taken over as the Energy Minister just two days ago, in this matter, increases immensely.