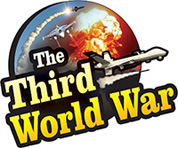 Aleppo: A blast has been reported at the Aleppo Iranian military base only within few hours of the United States-UK-France missile attacks, The blast was at the Iranian 'Jabal Azzan' military base in Aleppo and as per the reports, 20 people including an Iranian army officer have been killed. A few Arab and Israeli medias claimed that this blast was a result of an Israeli air attack. This is the second incident of an Israeli attack on an Iranian military base in Syria in the past seven days.
Last week itself, Israeli Prime Minister, Benjamin Netanyahu had warned that all those who try to betray Israel will be attacked. Before this warning, reports of Iranian soldiers being killed in an attack on a Syrian military base had been published. Israel was believed to have carried out this attack. A few days ago, during his talk with the Russian President, the Israeli Prime Minister had asserted that Iran will not be allowed to establish any bases in Syria under any circumstances.
Against this background, the blast at the Iranian military base in Aleppo created a sensation. Syria and Hezbollah have claimed this to be a false report. But the local Syrian groups as also the Arab and Israeli media have claimed hearing the blasts at the Iranian base. A video related to these blasts is making rounds on the social media.
Iran is said to have stored the arms and ammunition required in the Syrian action at the 'Jabal Azzan' base in Aleppo. The report also claimed that there was an air attack on the base around evening and there was a blast followed by a fire. Minimum of 20 people have died in the blast and it is said that the dead include Iranian officials and soldiers.