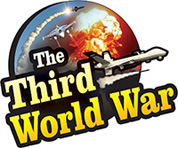 Seoul: Defence Minister Rajnath Singh said 'India has never attacked any country and history proves it. But India will not hesitate to use all its might to defend itself.' The Defence Minister clarified the Indian position while speaking at a security-related conference, in South Korea. It has become necessary to present the Indian stand, in a straight forward language, while Pakistan is issuing war threats to India.
Major General Asif Ghafoor, the spokesman of the Pakistan military had threatened that his country was willing to fight a war for Kashmir. Major General Ghafoor had said that Pakistan would fight till the last bullet, last person and his last breath. Lieutenant General KJS Dhillon reminded Pakistan of the 1971 war while replying to Major General Ghafoor's statement. Lieutenant General Dhillon also claimed that if a war broke out, India would teach a more dreadful lesson to Pakistan, than 1971, so much so, that many generations to follow, will not be able to forget the lesson.
Defence Minister Rajnath Singh indicated through his speech at the South Korean conference that while Pakistan is threatening war over the Kashmir issue, India cannot ignore the threats. India has never attacked any other country. But that does not mean that India will not take the necessary steps for its defence. Rajnath Singh asserted that India would not hesitate to use its entire might for its own defence.
Following the Indian decision on Kashmir, Pakistan has been consistently threatening war with India and also warning the international community. The thought behind it is that the international community will listen, at least, with the threat of a nuclear war. But the sound advice, given to Pakistan, by the other countries that Kashmir is a bilateral issue and it should be resolved through peaceful negotiations is not acceptable to Pakistan. The Foreign Ministers of Saudi Arabia and the United Arab Emirates are scheduled to visit Pakistan, and this seems to be the background for the threat issued by the Pakistan military spokesman, to fight a war till the end, with India.
But while Pakistan is demonstrating combative mood, India will not take a defensive stand. The Defence Minister once again delivered a clear message that India is prepared to teach one more lesson to Pakistan.