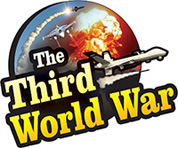 Washington: "The continued violence in Yemen, over the last few years, is a heinous war crime. The United States, the United Kingdom and France are responsible for the crimes as much as Saudi Arabia, the government of Yemen and the Houthi rebels. Along with these western countries, Iran who arms the Houthi rebels also becomes a war criminal," accuses a new report by the United Nations.
The report prepared by the committee of analysts, from the United Nations, has blamed both the sides of being equally responsible for the violence in Yemen. The report criticises the government of Yemen and its supporters and also the Houthi rebels and their supporters of violating the UN regulations alike. One hundred sixty military officials and political leaders have been held responsible for the war crimes.
These include officials and leaders from the Saudi and United Arab Emirates (UAE), along with the leaderships of the Hadi government and Houthi rebels. All the names have been kept confidential, and the report has been submitted to the United Nations. Members from the UN analyst group ', Group of International and Regional Eminent experts', interviewed the injured and the eyewitnesses, in the Yemen war. At the same time, the group studied the released videos, along with the videos on social media.
The UN report includes along with inhuman violence, destruction of civilian settlements, careless attacks on civilian areas, use of snipers and landmines and atrocities against the prisoners. 7.290 civilians are claimed to have been killed in the Yemen violence, in the last four years whereas, 80% of the Yemenis population, nearly 25 million people, are dependent on foreign aids because of this unrestricted conflict. The report observes that of these, nearly 10 million people are faced with severe starvation.
The UN unit has claimed that the Yemen conflict was sparked because of the Western-Arab countries and Iran supporting the Hadi government and Houthi rebels, respectively. The report appeals that if these war crimes are to be stopped the United States, the United Kingdom, France and Iran should stop providing aid to the Yemen conflict.
However, the conflict between the Yemen government and Houthi rebels has flared up further. The Houthi rebels have initiated attacks on the Saudi Arabian oil installations along with the military bases whereas, the UAE supporters that were fighting for the Hadi government so far, have taken an opposite stand. The UAE supporters have attacked the Yemenis military twice to wrest control of the Aden port. Therefore, the Yemen conflict does not seem to stop.