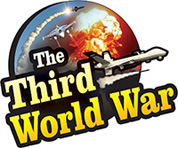 Jerusalem: Israeli Prime Minister Benjamin Netanyahu will soon be holding tripartite talks with the US and Russian leadership, regarding the Iranian military deployment in Syria and the Iranian military activities on the military bases there. An Israeli news channel gave this information. It is being exposed that Iran is building new military bases in Syria. Against this background, the significance of tripartite talks between the United States, Russia and Israel increases further.
On Tuesday, Israeli Prime Minister Netanyahu informed regarding the tripartite talks, during a meeting of the Israeli cabinet. Netanyahu declared 'Israel will take all the necessary steps to expel Iran from Syria and to attain its objective.'
Prime Minister Netanyahu pointed out that the United Arab Emirates and Bahrain support the Israeli efforts to reduce the Iranian influence in Syria. 'The Arab countries have realised that Iranian aggression is not a threat only for Israel, but also for the Arab countries. Other countries also should unite and support Israel's efforts to oppose Iran and its affiliated terrorist groups.'
The details regarding the time of the tripartite talks between Prime Minister Netanyahu, US President Donald Trump and Russian President Vladimir Putin have not been revealed. But the observers are keenly following the developments, in this matter. Last month, it was reported that the United States and Russia have expressed support for the Israeli action against the Iranian locations in Syria. Only after this US and Russian support, Israel carried out fierce airstrikes on the locations of Iran, Hezbollah and Iran affiliated terrorist groups.